Upgrade your Pineal Gland
"[..] When we did the infinity loop on the third eye I felt a vibration right though my head
from the front to the back, and as we progressed,
I started to get really warm and a vibrating throughout my whole body
and then I could not feel my edges and felt like I was somewhere else [..]"
REPLAY AVAILABLE NOW
Krystal Light Codes DNA Activation

'UPGRADE YOUR PINEAL GLAND'
These Activations prepare our 'Bodily-Temples-as-a-Whole' to optimally receive and then transmit the High Frequencies that flood our planet, as we are in the midst of the collective Ascension process.
This DNA Activation has been recorded on 12.12.21
and is beneficial for your Ascension process ANYTIME afterwards.
and / or check some experiences &
testimonials
of participants below the pic
HOW TO PURCHASE:
Click on the button 'in cart' you see on this page.
After purchasing you will have access to the replay.
TIP:
Add info@heartsoulutions.com to your 'digital address book' to prevent my emails from ending up in the spam inbox!!
FIELD OF LOVE:
Instead of purchasing this (one-time) Krystal Light Codes Activation, you can also choose to become a MONTHLY or ANNUAL member of the FIELD OF LOVE. In the Field of Love you have limitless access to a multitude of replays of former Krystal Light Codes Activations as well as other guided Meditations and Affirmations.
After purchasing the replay you will receive an email with all necessary details so you can enjoy the replay of this potent Activation. Check your spam in case nothing appears in your inbox.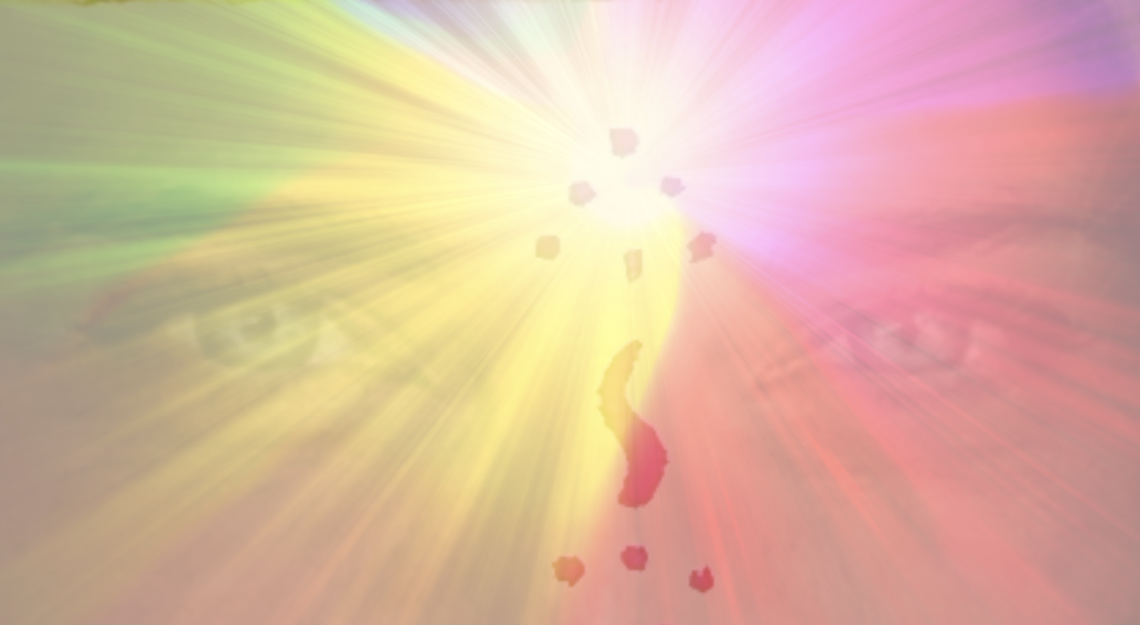 SOME EXPERIENCES OF THIS DNA ACTIVATION:
"Precious Angel Ariette, Thank you so much for a truly incredible session last night WOW. When we did the infinity loop on the third eye I felt a vibration right though my head from the front to the back, and as we progressed, I started to get really warm and a vibrating throughout my whole body and then I could not feel my edges and felt like I was somewhere else. When I did finally hear your voice, I really thought I had been there present all the time (ooops!). So glad that the first face I saw was your Angelic one.


The rest of the night was interesting, I felt that I was here but not here, it felt like I was a different person in the same surroundings, WOW."





"I would like to thank you so much. It was a very strong feeling. Sometimes my body was shaking. I felt much energy in my stomach, but also in the other chakras. It was very powerful and I felt your Love. All the Love. And I really want to thank you for this. It was fabulous."





"Thank you beautiful souls. I've been/was floored, in a 'good' way. It felt like an 'alien' was moving through me. All through the activation, at every time I was experiencing the need & was doing what you where mentioning (before you mentioned it): massaging the 3rd eye, lying in foetal position, surrendering/receiving. Thank you. It's intense & loving."





"Thank you Ariëtte for this beautiful meditation of yours. What a beautiful gift. I received a meaningful insight. Something I recognize, but did not dare, or do not do (yet)..... Even so, the picture I got was very clear. [...] I'm going to take the first steps on my new path, with nodding knees ánd a heart that makes a YES jump!"





"No words...just LOVE. Thank You, I LOVE You. Honoring my need for Silence now. Deep Gratitude"





"Felt very strong energies on my third eye chakra"





"For me it was the first time I joined you here and I didn't know what to expect .. so I let it open and let it happen... I could feel work being done and now I just trust the proces .. I open myself to all possibilities… so thank you!!!"





"I got a very clear picture of what I 'should' do. Healing the uterine wound. I can capture it in an image for you and share it with you later."



"I felt very sad yesterday. I suspect I felt the disenchantment of the Collective [...] So yeah, it was a quite tough day. But the great thing about it is that the moment I participate in an Activation I am completely in surrender and happy that I can let it all go for a while. So the Activation also touched very deeply. I only wrote down a few snippets. I don't really remember much anymore. Just Love. And especially the feeling of my own Field, which, at a certain moment, merged with The All. The own personality that really dissolved. Maybe if you have had a day with so much resistance, it feels extra welcome to merge with All that Is. And then today, everything was fine again.
SOME EXPERIENCES FORMER

ACTIVATIONS:
"Thank you all & thank you beautiful Ariette. I've been nudged all week & for me it's the crowning of liberating my heart & soul & further connecting with light & love. It's been very healing





"The sounds You Made (Which language I don't know) was Just mesmerising. Thank You Lovely I had a beautiful experience!! I feel So much lighter!"





"Thank you everyone! Thank you Ariëtte! It was beautiful and touched so very deep! I feel rather raw and emotional right now. Looking forward to the integration the next days, I have a feeling this is a big shift! Thankyou Thankyou thankyou"





"Ariëtte [..] wow, I couldn't sleep and decided to listen to the replay, I think I fell asleep on the border to November 12th. This morning I listened again, with more attention now. It was beyond. I felt so much anger the past few days, but was able to return to Love. And Ariette, tears at the end, while the thought arose: Jesus (Yeshua must have helped - wink ) you give so much! Thank you thank you thank you."





"Thank you! I loved it. I actually fell asleep looool but the interesting part is that I woke up exactly when you were saying ..to return to your body…thank you.. and see you in the next session"





"Ariëtte [..] yesterday I did the Activation and a lot happened! Felt a lot being released in my DNA. Convulsions in my whole body and a huge energy field. It's always difficult to put into words what I experienced during your Activations. But that might say it all. Thank you sweetie! Afterwards slept like a log, with very intense dreams. [..] Soul language touches me very deeply as well. [..]"





"This one is so special! I joined this time, especially for this Activation [11.11] and I've listened to the replay a few times now. Whát a Bath of Light! Highly recommended."





"Dear Ariette thank you so much this was truly wonderful, magical and beautiful thank you"
(* usually the same day but for sure the aim is within 24 hours)